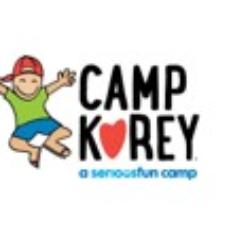 Donate
Team Captain
Nikki Rossiter
Camp Korey's Fundraising Progress
Our Progress $1,562
$0
$10,000
Our Story
I'm fundraising to support organizations that work to empower youth, teens and young adults around the world on their journey to being and becoming who they are. Join me in support of the A&F Challenge by making a donation on my profile-or by signing up at anfchallenge.org!

Mission
Our mission is to create adaptable and empowering year-round camp programs for children with life-altering medical conditions, completely free of charge. The foundational pillars of this work are inclusion, equity, friendship, respect, and safety.

Description
Located on 200 acres outside of Mount Vernon, WA in the Cascade foothills you will find where nature and healing connect to make one really fun prescription: Camp Korey!
Campers with complex medical conditions grow socially and emotionally while building skills that they then take into their everyday lives. Our campers report an increase in self-esteem, confidence and belonging as a result of their time at Camp Korey. Care providers find respite, connection and community in our year-round outreach and support activities.

Camp Korey, part of the SeriousFun Children's Network, is an independently managed and financed year-round camp program. Since 2005, over 35,000 campers and families have joined us in saying "I am Camp Korey" with the support of thousands of volunteers, community partners, medical providers, and donors. Camp Korey is making a local impact with a community that connects people across the country and the globe as, together, we pass the Korey heart to share appreciation, possibility, friendship, and kindness.
Our Photos
Sign Up
Sign up to fundraise in support of youth, teens and young adults around the world-and join us on Friday, Sept. 16, to celebrate our impact.
Learn More